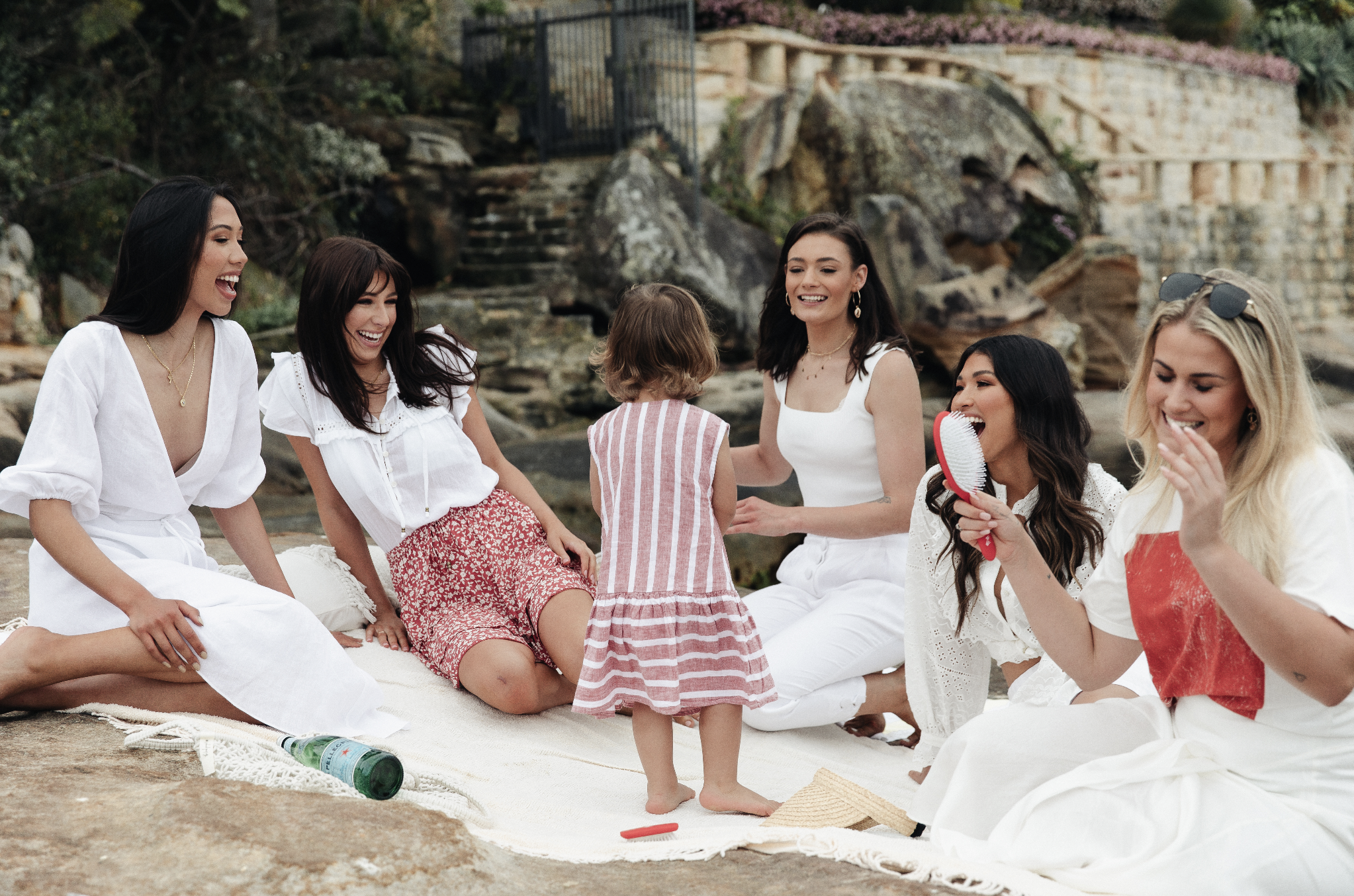 FuzzBuzz - Empowerment
Fuzz Fighters launch campaign was on the 18th of October, a group of inspiring and strong women joined together on a local beach in Sydneys' Mosman. With Beach Umbrellas, chairs and lavish picnics our models Tash, Georgie, Rachael, Kymberlee and Amanda were joined by creatives Josh and Hayley to begin the shoot. A morning full of good energy, hair stories and mother/daughter morning routines. Fuzz Buzz opens up a conversation about hair, why women spend thousands on beauty, but don't invest the same into haircare, from hair serums, creams and conditioners to hairbrushes, let's take it back to basics and be gentle with our hair. On our campaign day we asked some of our models if they had a hair journey or story they wished to share. We found many of the girls have experienced heat damage, breakage, or baby hairs around the fronts of their face. Rachael and Amanda, both young mums said that their hair journey changed a lot over pregnancy, and now its all about maintenance. Rachel Buchannan, model and mother of 2 is also a full time hairdresser. Her experience with Fuzz Fighters has been rewarding, no more struggling to de-tangle baby knots, and her morning routine is much 'smoother'. The talented Jenner Dickinson, mother and owner of Studio 8 has also taken in FF brushes to her salon, and we have seen so many incredible results.
This day was special, inspiring strong women with stories, from different paths coming together on a campaign to talk about the importance of haircare. We know you will all have hair care stories and journeys of your own and we would love to hear from you, please head over to our contact page and send us your hair journey, or your experience using Fuzz Fighters.
– Georgie Rafferty